Celebrity feuds have been a thing for as far back as celebrities existed. It's nothing new to see two icons warring with each other. While most feuds are verbal and can range from social media insults to public criticism on interviews or public comments, some can get pretty violent and go as far as one party physically assaulting the other, and, in some cases, perhaps even death. When both celebrities involved are feeling physically capable, a physical altercation sometimes ensues.
Here's a list of the worst celebrity feuds of the past decade from the bad to the really ugly and just strange.
Zendaya and Giuliana Rancic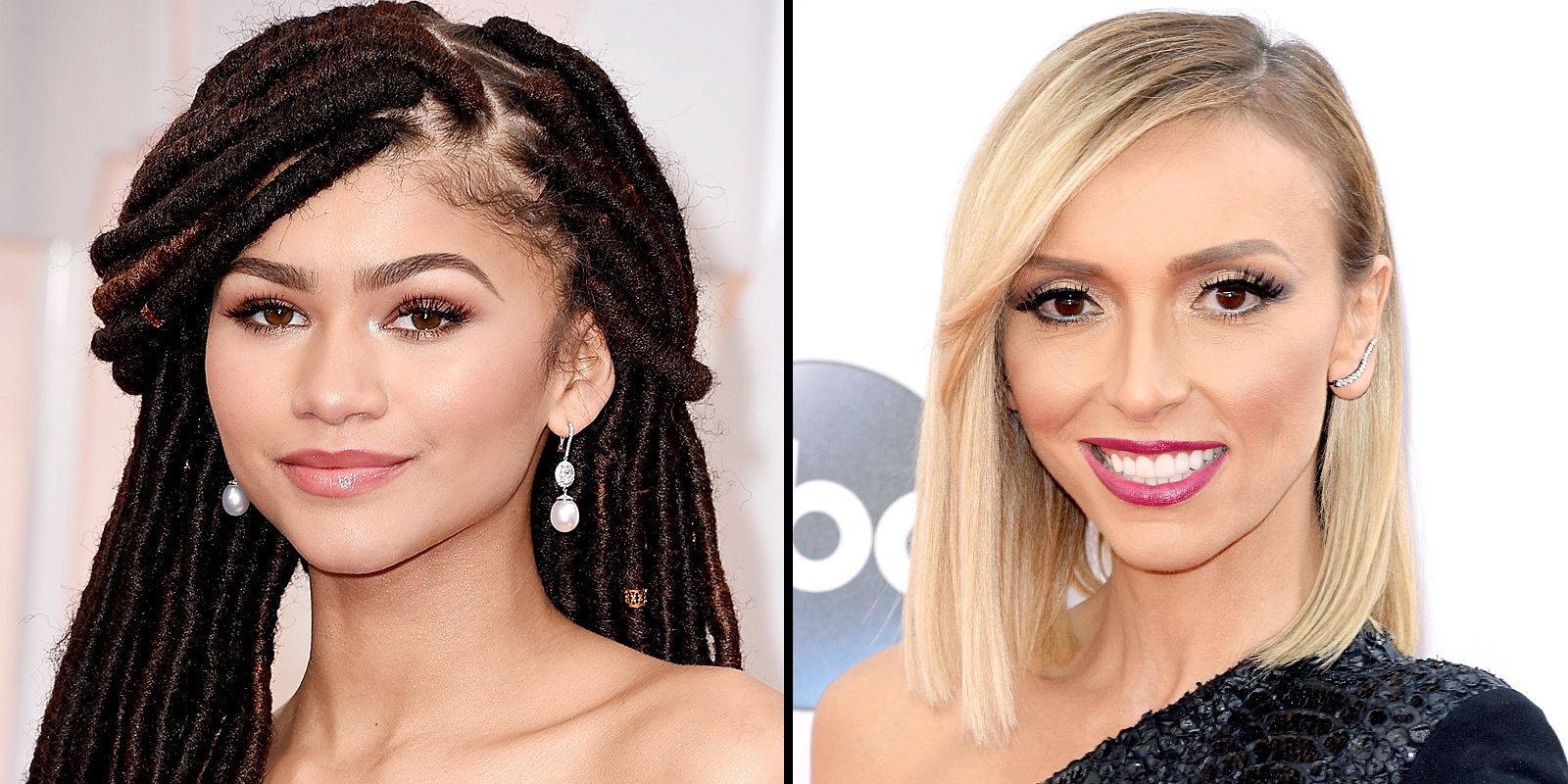 Guiliana Rancic lashed out at Zendaya for wearing her hair in dreadlocks, saying they smelled like weed and patchouli on the red carpet. Zendaya made it clear she thought Guiliana's comments were racist and also took to her Instagram account to spit out a long-winded explanation of why Guiliana's comments were wrong, but she never personally attacked Guiliana.
It appeared by being subtle and playing the victim, which she was, it turned the tables on Guiliana Rancic as everybody was rooting for Zendaya. Guiliana Rancic later apologized and Zendaya accepted her apology. Just goes to show that when you meet someone on the red carpet, keep your opinions of someone else's looks to yourself.
Nicki Minaj and Mariah Carey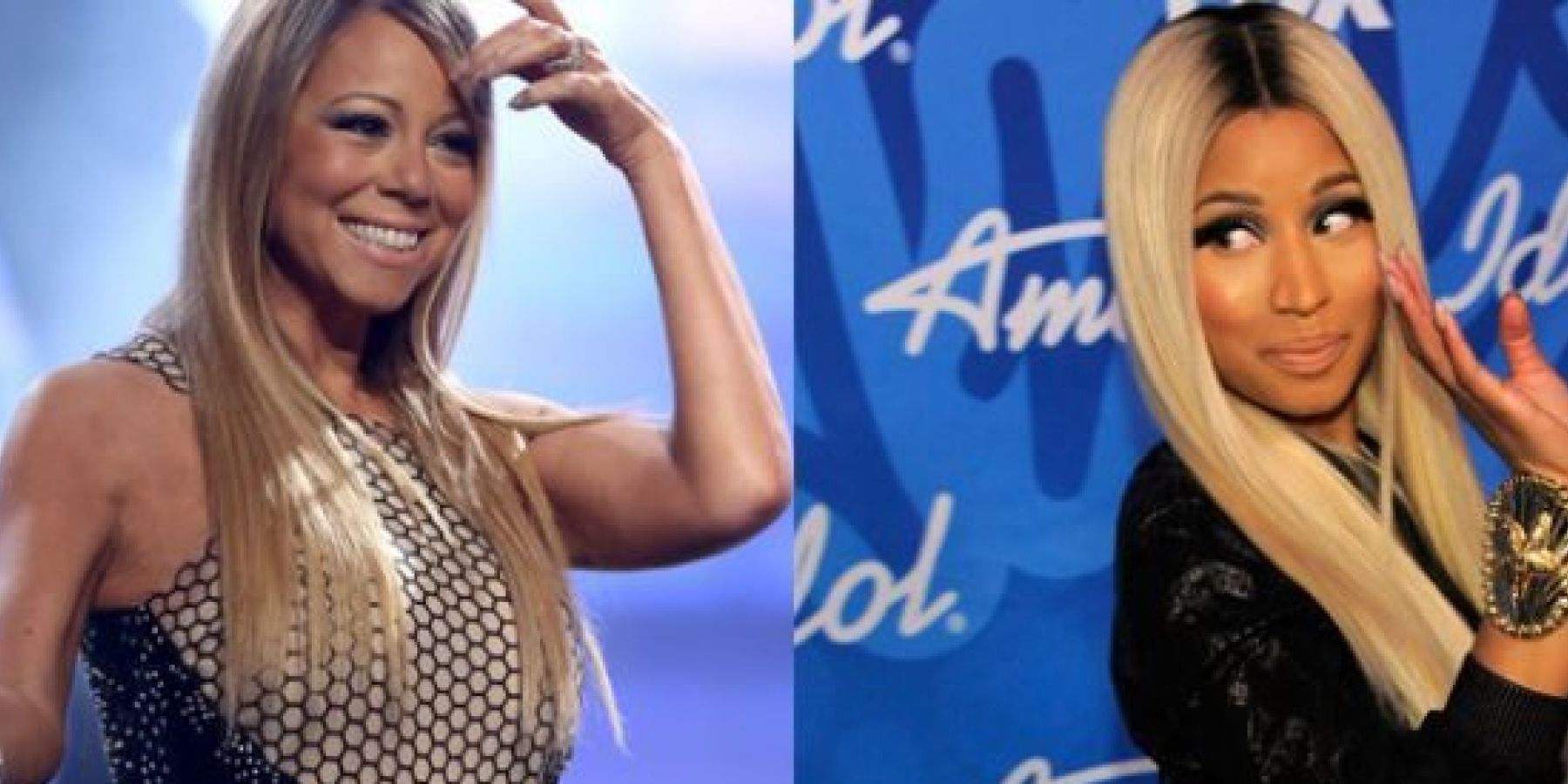 The two singers featured on Mariah Carey's "Up Out My Face," way back before Nicki was a big star, but that wasn't enough to stop the bad blood from stirring between them. When both Nicki and Mariah were confirmed to be judges for American Idol 2012, rumors spread that the two weren't playing nice.
Nicki came out to clear the rumors saying there was no bad blood between them. Not long after, they were videotaped arguing during an audition. It escalates to cursing and name-calling, and, from there, it was all downhill. Mariah reportedly admitted she didn't want Nicki on the show because she thought Nicki would steal her shine.
Lana Del Rey and Azealia Banks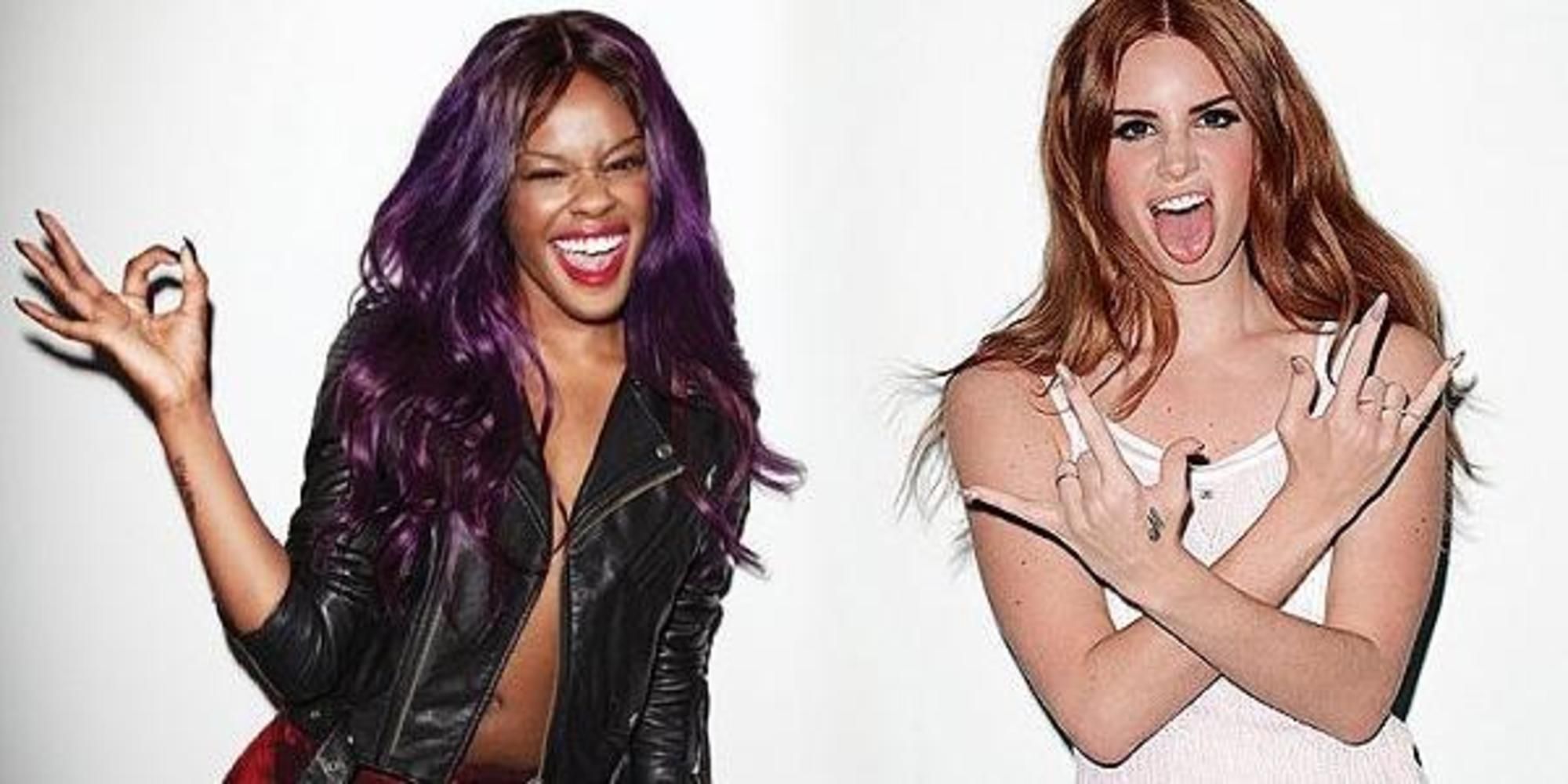 It started when Lana Del Rey took to her Twitter account to lash out at Kanye West. She said Kanye's support for Trump was a loss for the (music) culture. Azalea, wanting to play the hero decided to come to Kanye's rescue. The two went on ranting on Twitter with Azalea accusing Lana of being a hypocrite for criticizing Kanye while working with ASAP Rocky. Azalea had claimed ASAP Rocky had a history of physical assault against women. Lana retorted that she would send Banks her surgeon's number because Azalea's meds weren't working and also said Azalea failed as an artist.
Rihanna and Ciara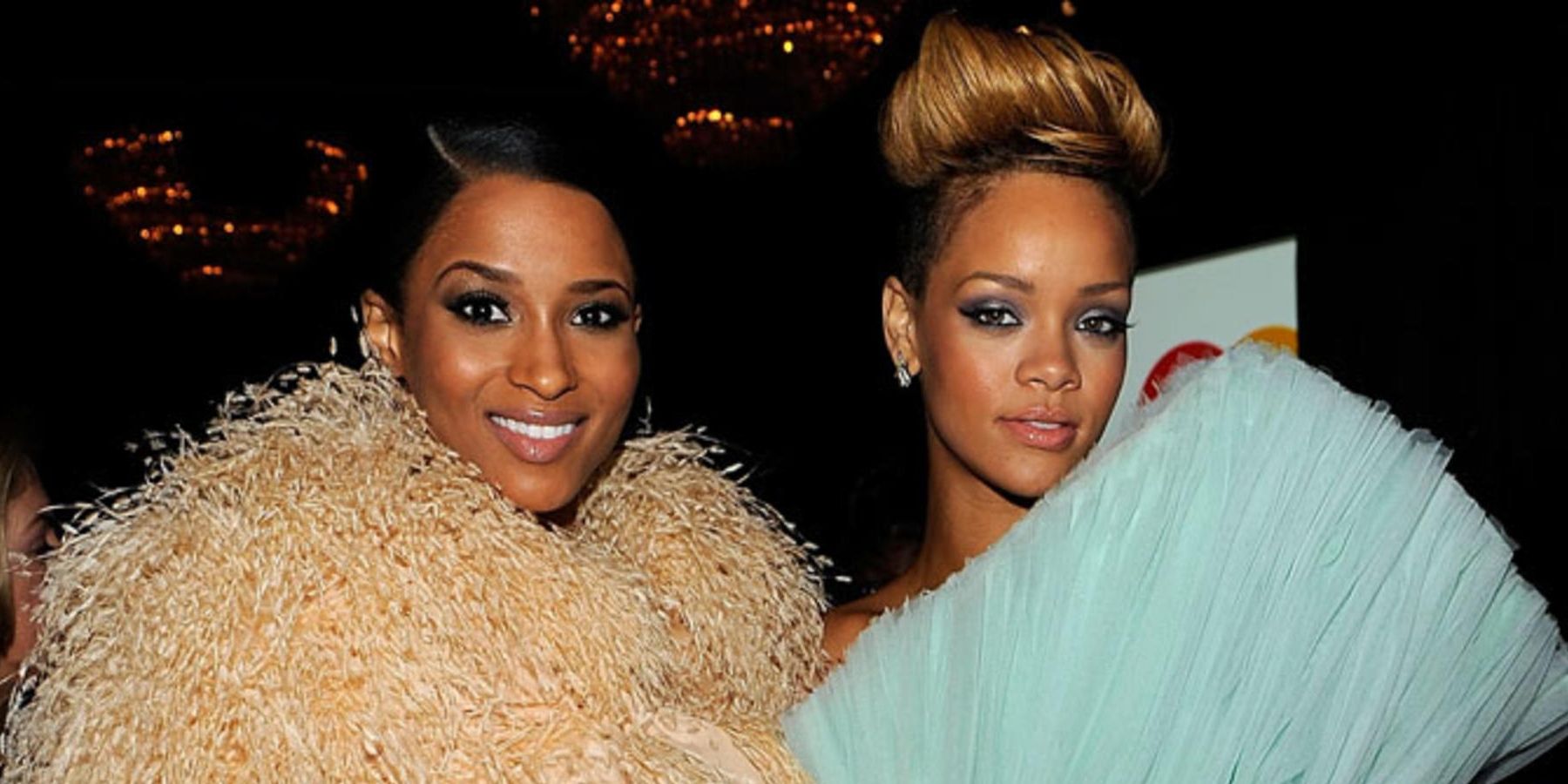 It started when Ciara dissed the singer on E!'s "Fashion Police," saying she ran into Rihanna at a party recently and that she wasn't a nice person. Ciara went on to say she'd always loved what Rihanna had done in the fashion industry and that it was a shame she wasn't nice. Rihanna took to her Twitter account and rhetorically apologized to Ciara, saying she was sorry she forgot to tip her. Ciara responded, saying Rihanna wouldn't want to see her on or off stage. Rihanna then went on to make fun of Ciara's recent sales fails, instantly squashing the beef.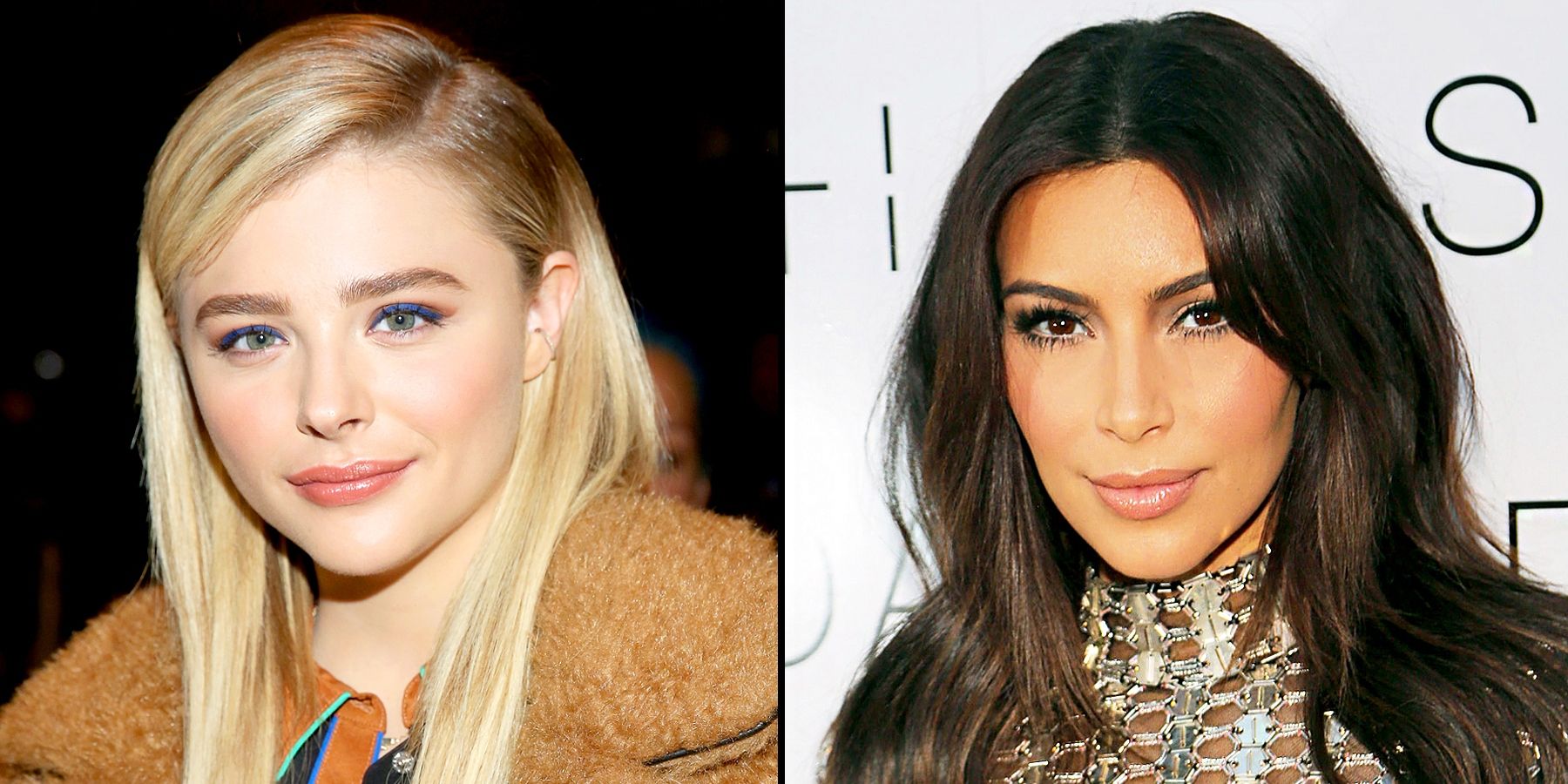 In 2016, Kim Kardashian posted a nude picture of herself with an intended humorous tag. Apparently, the then 19-year old actress Moretz, replied to Kim's post, saying she hoped the reality star realized the importance of living by example to show women they had more to offer than just their bodies.
Kim's fan's accused Moretz of slut-shaming, while Kim called Moretz a hypocrite, referencing that Moretz had posed nude for a magazine in 2015. Later, when Kim got involved with her husband Kanye's feud with Taylor Swift, Moretz took Taylor Swift's side, along with a lot of the general public.
Kanye West and Taylor Swift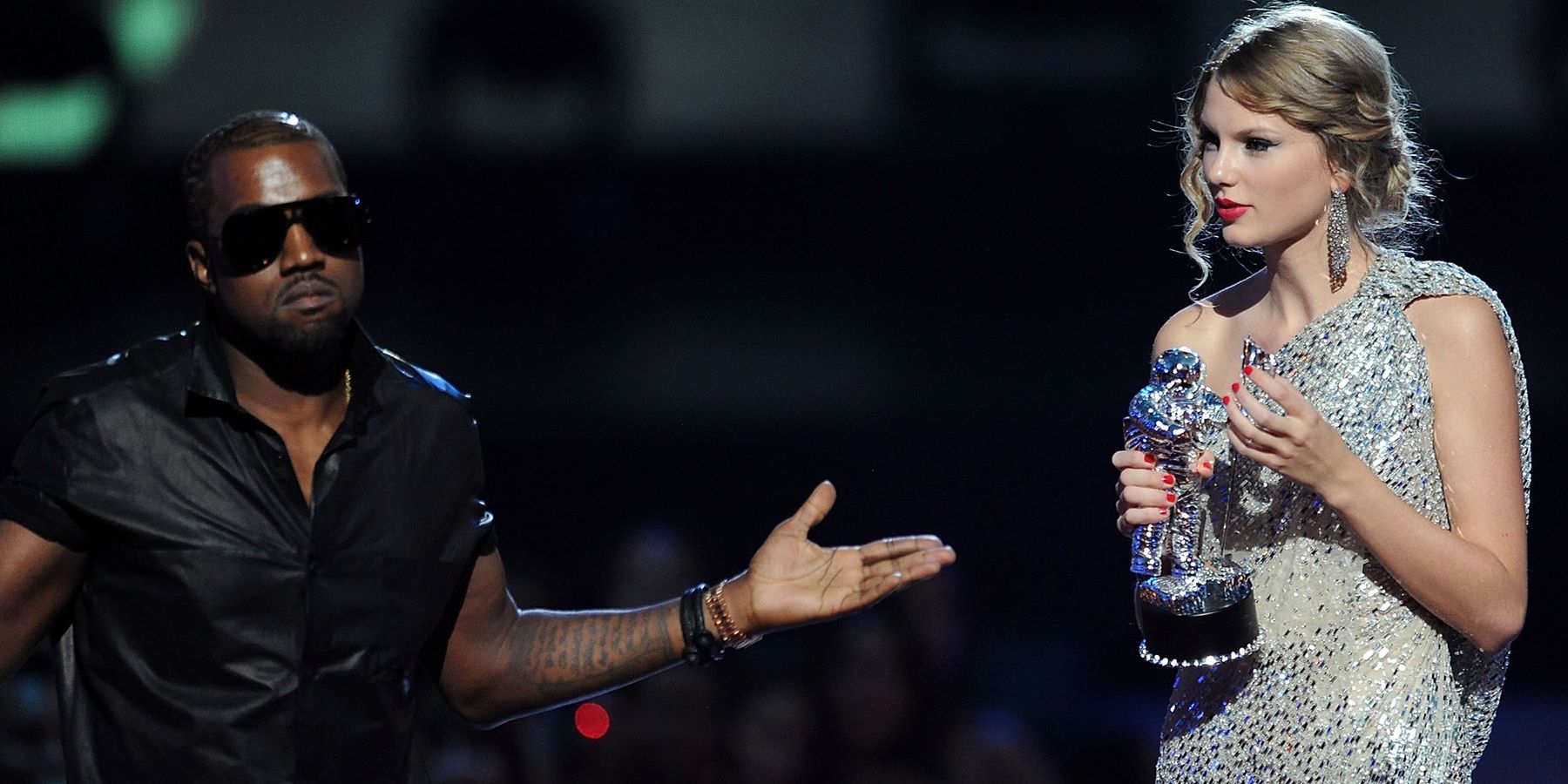 These two have been feuding for more than a decade now. It seems to have started back in 2009 when Kanye stormed on stage interrupting Swift's award acceptance speech at the MTV VMA awards. It has continued to swirl around picking up participants and becoming a clan feud.
Some other celebrities who also got involved include Kanye West's wife, Kim Kardashian and Chloe Grace Moretz, whom at the time of involvement were also feuding. It was reported that President Obama called Kanye a jack ass over the interruption incident. Kanye would later go on to release "Famous," which had degrading lines apparently aimed at Taylor.
Nicki Minaj and Cardi B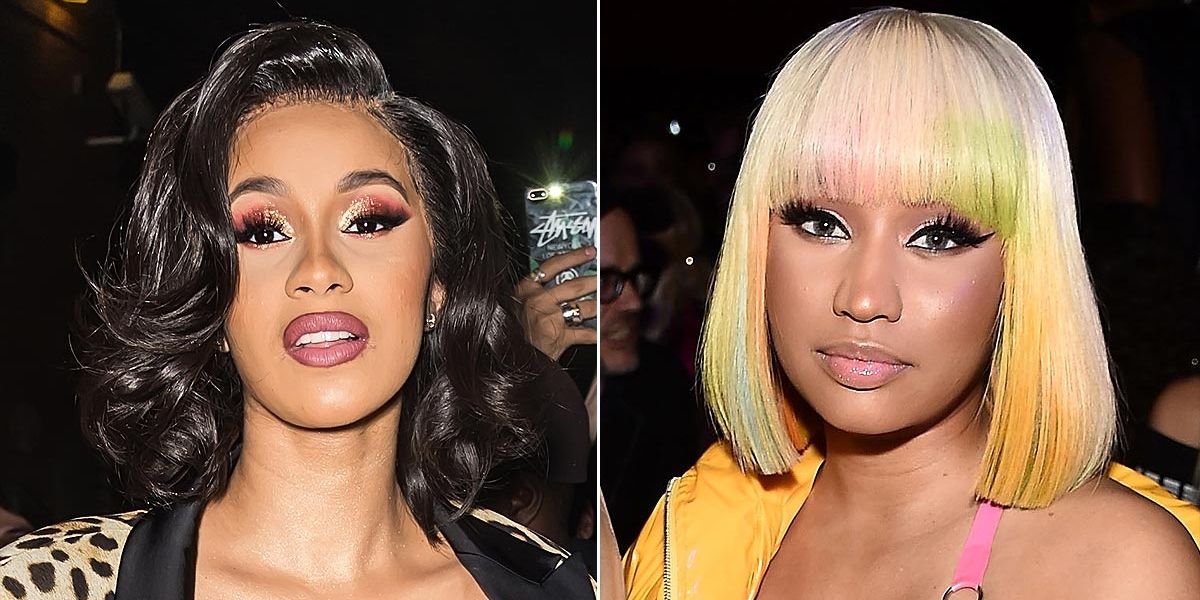 These two have had it on for a while. The two passionately dislike each other. Nicki had been in the spotlight and mainstream media before Cardi, but, recently, Cardi's meteorically rising to mainstream media stoked the fire. From verbal altercations to physical violence, it's definitely one of hip-hop's most popular celebrity feuds.
At one time, Cardi threw a shoe at Nicki when words didn't seem to do it. Cardi claims Nicki was trying to stop her shine, going further to say that Nicki had threatened to stop working with artists if they work with Cardi. Nicki claimed that Cardi has told certain artists not to work with Nicki.
Justin Bieber and Orlando Bloom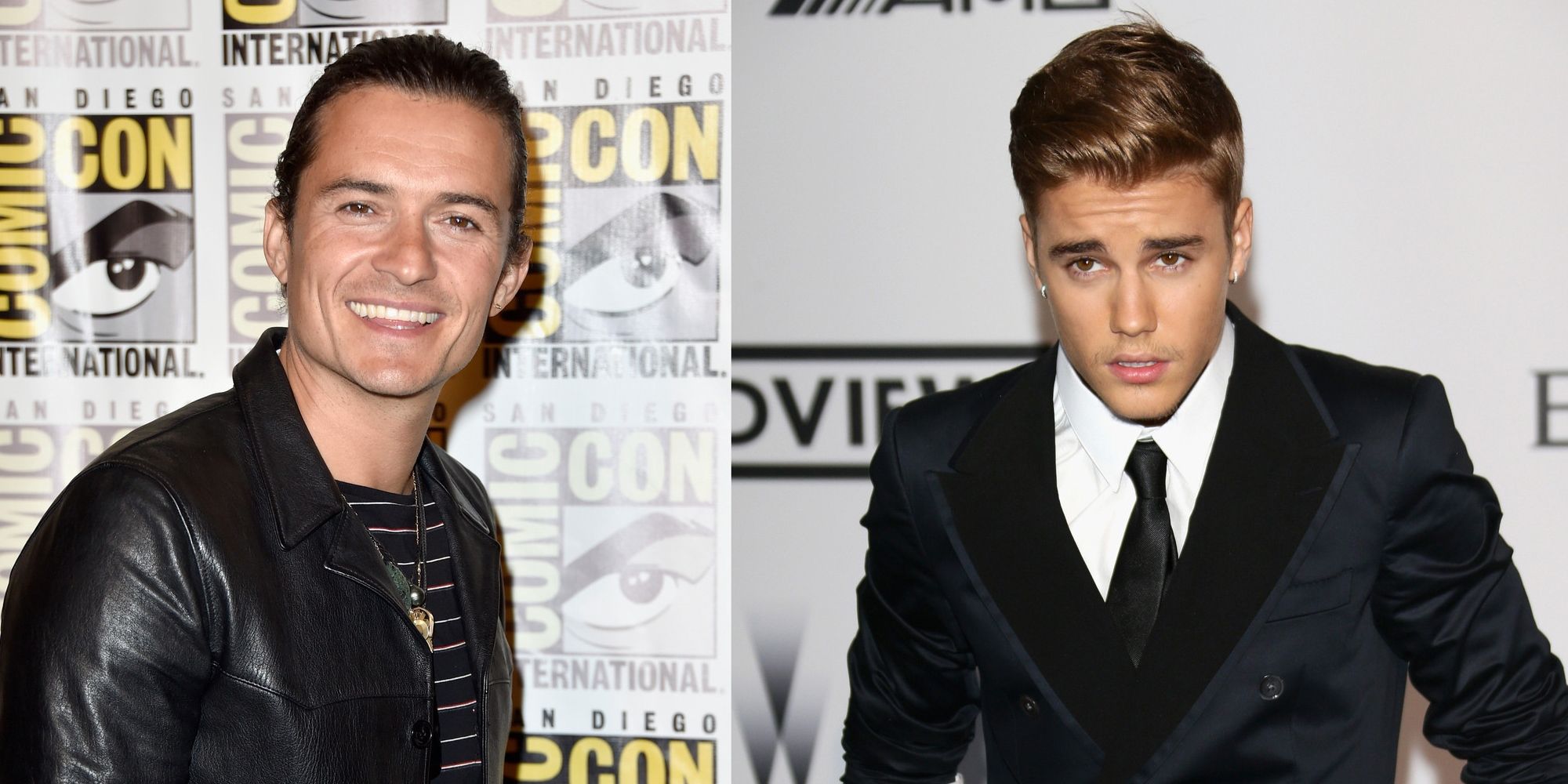 Orlando Bloom reportedly threw a punch at the singer in Ibiza before being separated by members of their entourage. Bieber apparently made light the whole situation, casually taking selfies with some onlookers while Bloom made some gestures at him before walking away.
The bad blood between the two stars started when Bieber made mention of Orlando's estranged wife, commending her sexual prowess. It had earlier been reported that Miranda Kerr, Orlando's estranged wife had been seen with Bieber following a Victoria's Secret show in 2012. Bloom also had ties with Bieber's ex, Selena Gomez, as they were reportedly seen partying in Los Angeles.
Drake and Chris Brown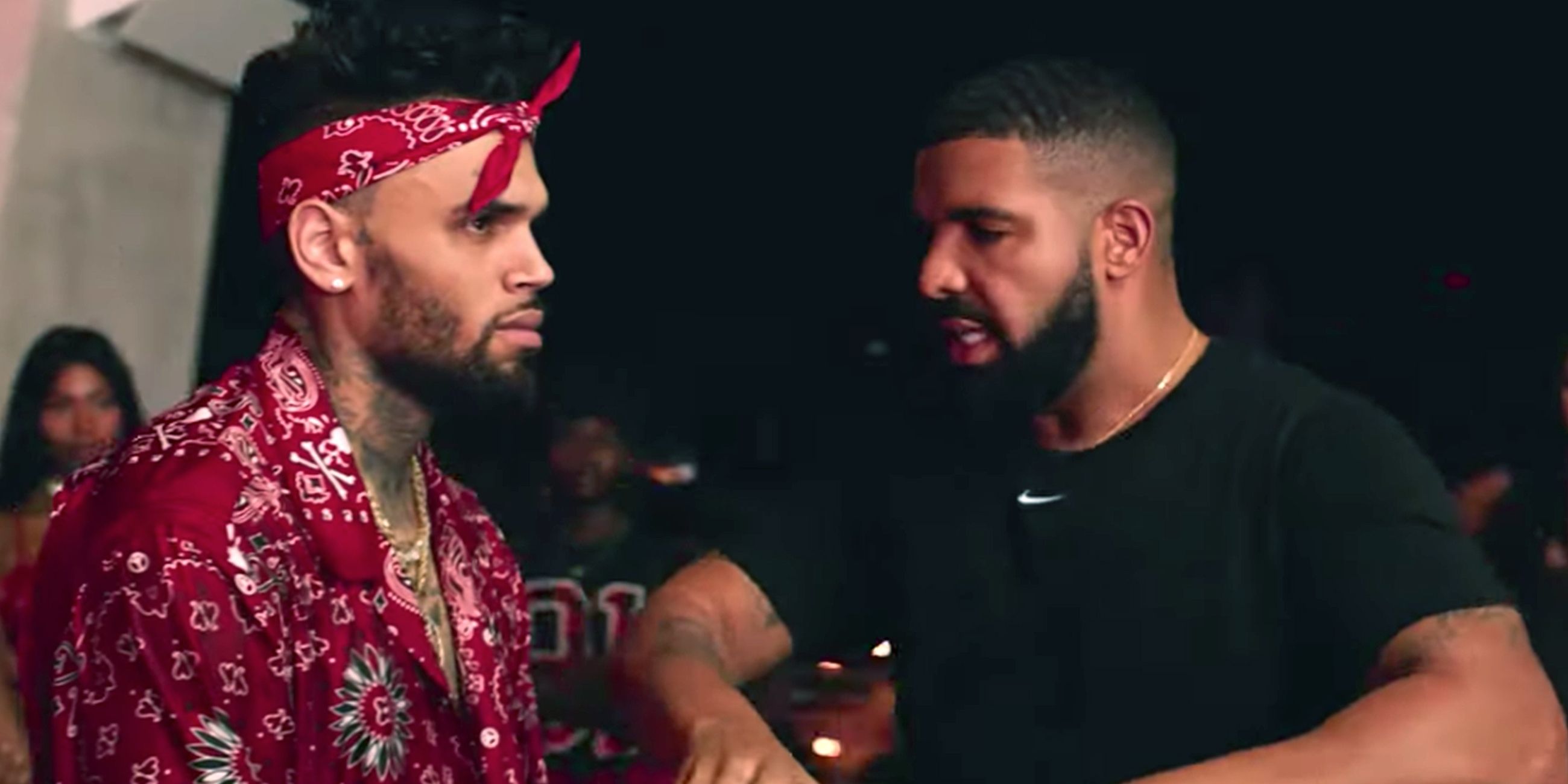 The two have had this spat going on for quite a while. Reason? Their mutual ex, Rihanna. It became really bad after the two had a touching—no, literally touching—moment hurling bottles at each other at a New York nightclub in 2012.
Brown is said to have sent a bottle of champagne to Drake, as a peace offering of some sorts and apparently this got on the rapper's nerves and he decided to send it back with a note telling Brown that he was f****ng the love of his life and that he should deal with it. A member of Drizzy's entourage decided to throw the first bottle at Breezy, and all hell broke loose.
The Eminem and Donald Trump Bully!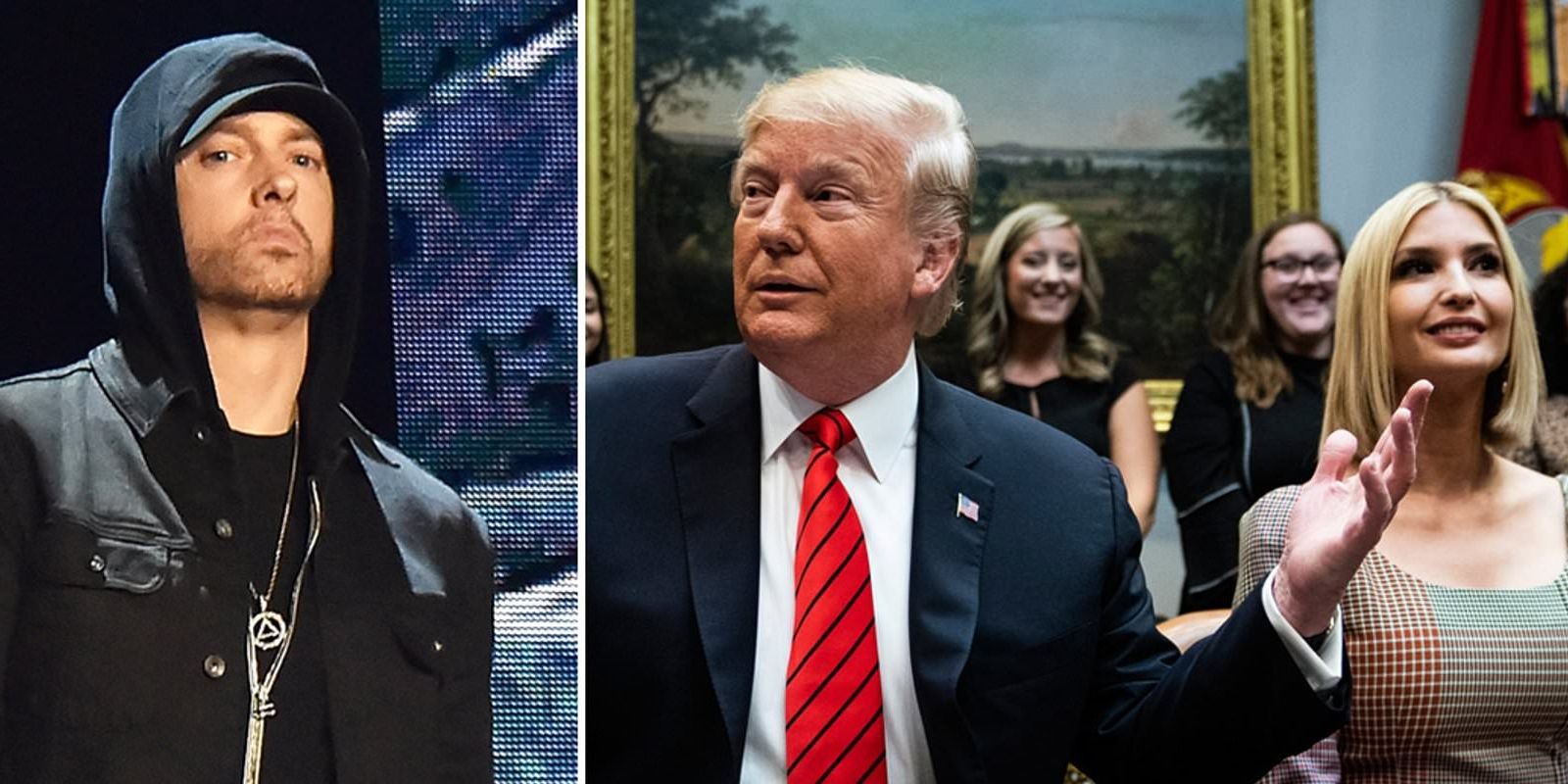 Donald Trump is known for his savagery on Twitter. His first nine months in office were filled with frequent lashings of politicians, NFL players, CNN hosts, etc. Trump does not hesitate, despite being the president of the United States of America, he spits fire on any and everyone whom he deems fit for the lashing.
But, ludicrous as it may sound, this is more of a bullying tactic than a fight. Eminem, the hip-hop giant, has frequently lashed out and continues to lash out at Trump, yet the president, who is usually easy to instigate, is yet to engage the rapper in battle (no pun intended).
NEXT: This Means War!…Or Does It?: 5 Brutal Celebrity Feuds That Were Real (& 5 That Were Totally Made Up)
This content was originally published here.